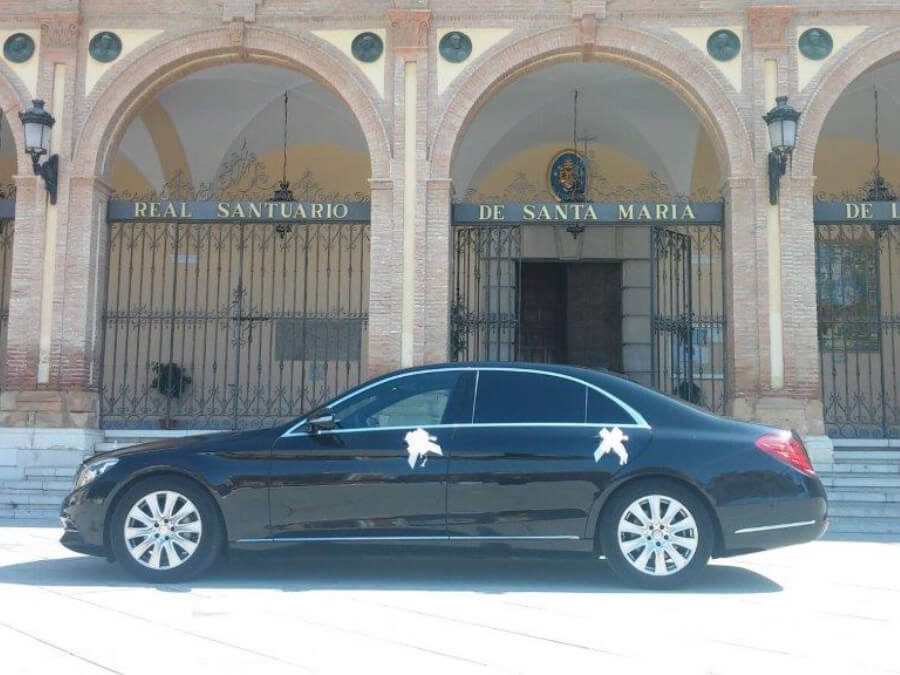 Marbella Wedding Cars
We serve users the option of hiring cars for weddings in Marbella with private driver. This is a service of great interest today, because the marriages are celebrated with great detail and that is why Premier commitment to hire private car with driver to transport the couple to place the link.
We have several models of great beauty and elegance that are perfect for this purpose. Those looking for high-end automobiles for weddings in Marbella and in the province of Malaga can contact us and access one of these magnificent proposals:
Lincoln: One of the cars for weddings in Malaga land has more demand. It is beautiful both outside and inside, with harmonic lines and an interior that corresponds to the outside. Does not disappoint. Our professionals are very used to driving this magnificent car, a legend of the automated system that is perfect for such a special day such as a wedding event.
Rolls Royce: It is a widely used this car for weddings and for other exclusive events, well baptisms, anniversaries or for very special holidays. The Rolls Royce of Premier is Siver Dawn of the line, so no two are alike. The brand cares about making every single car. In fact, this range only 237 were produced and one of them is you can rent this car service for weddings in Marbella which you are talking.
Sedan: Total distinction and absolute comfort in this vehicle jaw-dropping who sees it happen, especially with one of the Premier drivers behind the wheel, you know as anyone how a car has to behave like this. This luxury vehicle has many extras that give the Mercedes a plus of elegance and distinction: leather seats, full soundproofing, air conditioning, etc.
Mercedes Class S: also an essential part of the fleet of luxury cars with driver Premier. This magnificent Mercedes has all the extras own class S: airbags, fully equipped, with leather seats, soundproofing. not missing any detail.
Mercedes V: This is another Mercedes model we offer for those who want to rent luxury cars for weddings in Malaga. It may not be the most attractive because of its size, because it has seven seats and its exterior moves away from the characteristic of a passenger car. It is a Van yes you can say that sometimes hired to transport guests to the link, the site of the ceremony to the site where will be held.
This wide range of vehicles for special events is one of the keys that have made Premier is positioned as well as a benchmark for private car hire with driver on the Costa del Sol. Always serve the needs of customers to know what kind of better vehicle type of wedding you have dreamed suitable.