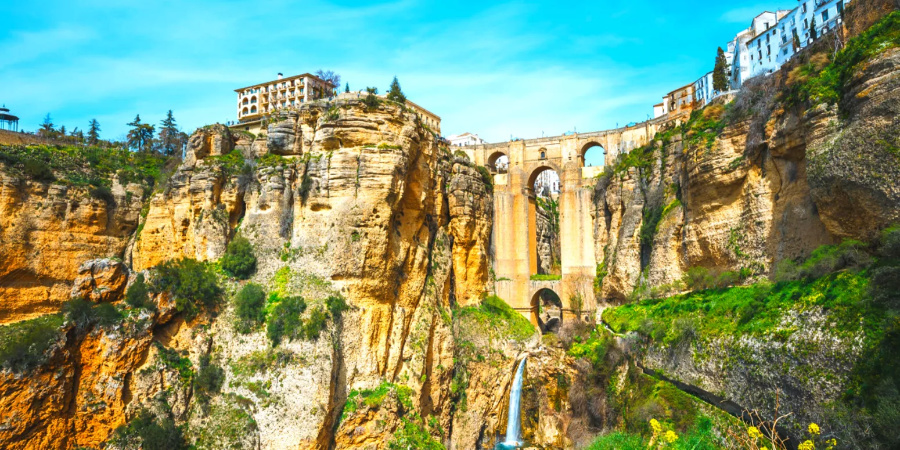 Ronda wedding cars
In Premier, we provide a luxury weddings cars service in Ronda to meet the needs of our customers. With our solutions, the day and time of the service are selected by you. We are punctual and absolute achievers of the agreements. Therefore, with us, there are no hustles as we take care of all the details. You will only have to worry about enjoying your time and we will do the rest! amos hasta el más 
First, the customer approves the budget. Then, it comes the turn to the potential consumer. If there is a 'yes' to the Ronda Shuttle Service, the contract is offered. You have to get the full approval of this order and go to the next step. If you have doubts, you can raise them with the company´s customer service specialists. They will provide an answer as soon as possible, as we are committed to providing the best customer experience.
Premier marks the difference offering an exclusive service of hire cars for weddings in Ronda, to which increasingly there resort the grooms of this of Málaga locality in order that they take them to the altar. 


Nevertheless, this car for weddings also can be in use for moving family or friends to and from during the whole day. It has turned into a service very demanded as a gift of wedding for all those groom who want to marry in Ronda. 
It is possible to contract like surprise and we assure you that he will not find out about anything, because we will help you to support the contracting privately.
Premier offers for this service a spectacular fleet of vehicles of high range with driver, among whit it can choose: Sedan, Viano, S Class and two cars specially indicated for weddings; one of them is the Lincoln equipped with seats of leather, and a delight for the lovers of the vehicles that value the class and the elegance for the conduction, the Rolls Royce with drapery of white leather. It is Silver Dawn models, only there are 237 units in the whole world.
Those who are interested in hire a car of luxury with driver for weddings in Ronda can contact us in order that we inform them about the different alternatives. There is no doubt in affirming that the day of the wedding in one of the most important day in the life of a person, moment in which we want that everything is attended well no to leave ropes. 
Come to our facilities to sit down in the cars of our fleet and to verify which the vehicle chose is for the day of your wedding.