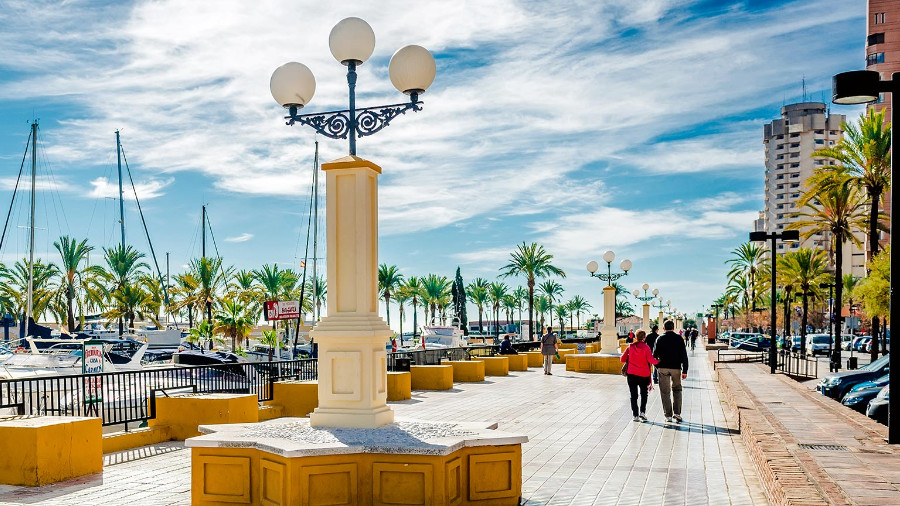 Fuengirola Wedding Cars
The time of 'yes I do' is one of the most special for anyone. all the details to make the day magical and among the aspects that are cared for today is the vehicle traveling the couple care. Premier takes a few years offering the possibility to couples who will marry renting cars for weddings in Fuengirola, magnificent high-end vehicles where it takes them to the ceremony site, both religious and civil, to where it is to celebrate the event.
How to choose the best car for that special moment? We have several options high-end all of them, each more spectacular: we provide customers from the models of the Mercedes range that are so valued today as two spectacular means of transport left with mouth open who see them on the street. This is a Lincoln and a Rolls Royce, two of the best cars for weddings in Fuengirola you can find today in companies providing services similar to Premier.
The operation in this regard is very simple: interested contact us by phone, via the number 952 10 54 51, to show us your interest for this service. We will usually invite you to visit our facilities to see live and direct the cars can bring to your wedding. We have our car rental service with driver on the Costa del Sol in the industrial area Villarosa, near Malaga airport. Come and we show the references so they can choose what your taste and which also complies with the style that has the link being prepared.
The next step is to specify date, something fundamental. You have to know the day and time to make the reservation and take no surprises. We always recommend users who are interested in booking if rental car for high-end private driver are important to do so with time. They submitted a budget so that they can appreciate and since then must give conformity to close the issue.
It should be noted that one of the hallmarks of Premier is having a great value. We are one of the most competitive companies in the sector and it should be viewed in the organization of a link and its corresponding celebration.
Materialized and all this kind of detail, and plays to the day where you will need these cars for weddings in Fuengirola that have been reserved. Insurance will raise expectations on the Costa del Sol by watching the happy couple in one of our great vehicles. Among the favorites for these purposes it is always the Rolls Royce and Lincoln, two cars of incredible beauty and are also almost unique pieces.