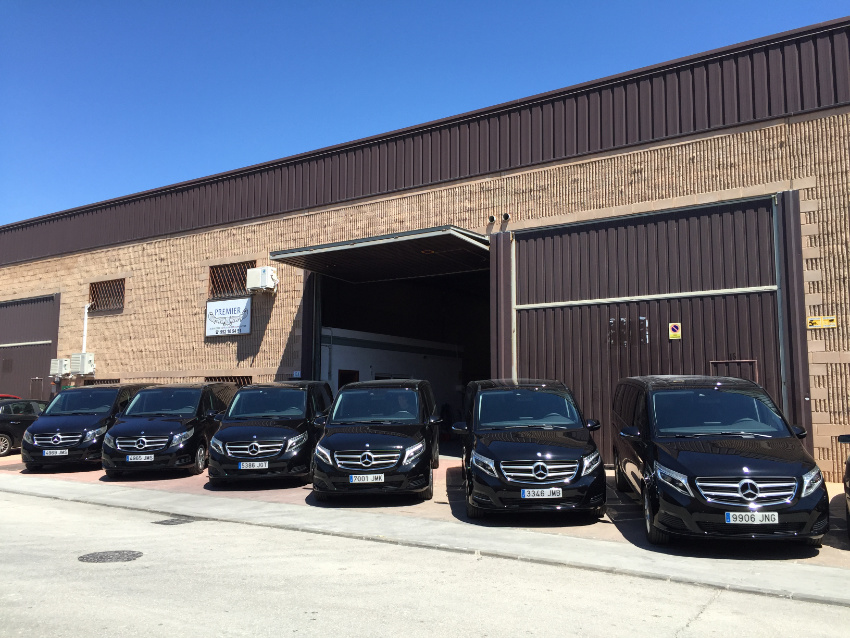 Malaga Shuttle Service
Getting to Malaga airport and meet service private car service that takes visitors quickly and conveniently to your destination is one of the proposals of Premier, a company with long experience in the field of private passenger transport . Since 1993 offering the option of hiring Malaga Shuttle for which only should contact our company and discuss with the customer service staff what their needs are and if you are interested in this rental car with driver in the province.
Limousines Premier offers you a unique transport Shuttle in Malaga with top of the range car transport from the airport to your hotel and vice versa. We offer transport service from Malaga airport at any time of the day 365 days a year. We also have an exclusive 24-hour telephone service.
The procedure for having this service is as follows:
Premier contact our company through the different channels of customer care available to us. On one side is the phone, can call on 952 10 54 51.
We also have an email-enabled it, info@limousines-premier.com, and a contact form. Finally, no less important are the channels that we have in social networks, both Facebook and LinkedIn.
Once they can communicate with us we will be glad to help. What information do we need? First to let us know they need shuttle in Malaga for certain transfers from the airport in the Costa del Sol.
They have to provide us details such as arrival day and time, how many people are interested in these transfers, possible preferences for type of car, because we have a magnificent fleet of vehicles to choose from, etc.

Request a quote
Ask us for a customized quotation with no obligation whatsoever.
Contact us at
This is fundamental. Another point is to know whether they will require one of our luxury cars with private driver for the round trip to Malaga airport and if they would be interested in having those cars available on other days who will be by the province or by other parts of the Spanish geography.
Budget tailored to the client. Known all the details are now trying to develop an action plan that includes all the details of what the user needs and the cost of this service would shuttle in Malaga in particular. We anticipate that, as a rule, characterizes a very good value, mark the 'house', which makes users trust Premier and again.