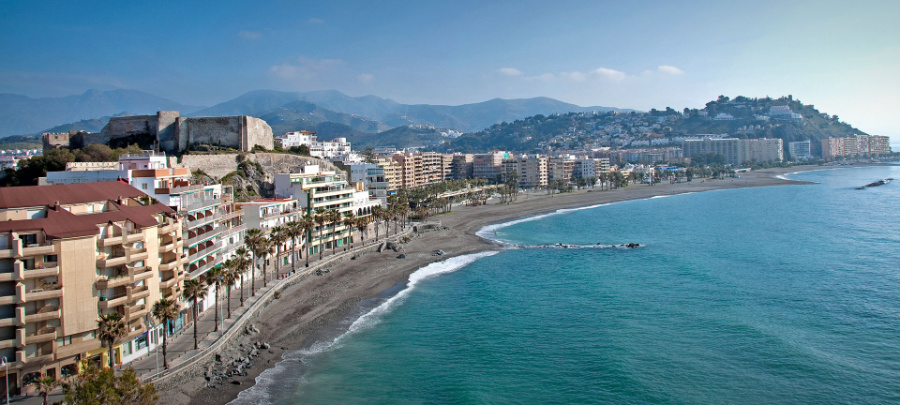 Almuñecar Shuttle with Private Driver
Our service is a door to door Shuttle service, where customers gather at the door of your hotel or at major tourist spots along the coast.
Arriving at Malaga airport and finding a private car service that will get you to your destination as quickly and comfortably as possible is one of our main motivations. We are a company with extensive and proven experience in private passenger transport. For many years we have been offering the option of renting the transport service Almuñecar Shuttle, so all you have to do is contact our customer service department and tell them what your needs are and we will get down to work.
The procedure for this service (Almuñecar Shuttle) is as follows:
First you must contact our company through the different customer service channels that we have at our disposal. You can call 952 10 54 51. Write us an e-mail to: info@limousines-premier.com, send a contact form through the web.
As soon as you tell us about your situation we will be happy to help you. What information do we need? They need a ferry in Malaga for certain transfers from Malaga Airport. You have to give us details such as the day and time of arrival, how many people will have to be transferred, possible preferences for the type of car in our fleet you want. This is fundamental. Another point is to know if you will need one of our luxury cars with private driver for the return trip to the airport.
Contact for Almuñeca Shuttle Service
Our Almuñecar Shuttle service covers both the Costa del Sol, both the Costa del Sol. The possibility of using the Service Shuttle whether customers are in Almuñecar as if they are in Estepona, being these last 2 towns that we cover in the 2 areas.
Our agents are multilingual and will help in everything customers need.
The Shared Transfer or Shuttle Service, is the most economical way to get from and to the airport. A service not by economic want to say sleazy, is a quality service where the customer is satisfied by savings and by experience.