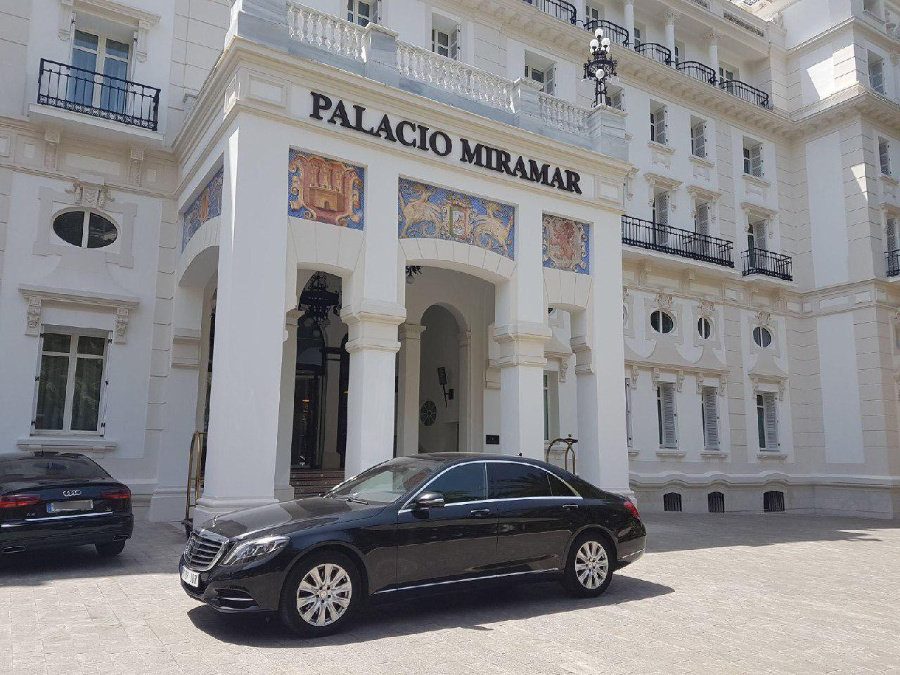 Limousine Rental Service in Malaga
Would you like to have a magnificent luxury vehicle at the door of your home or hotel where you are going to spend the vacations? Do you need to have at your disposal an exclusive car so you can move for personal and / or work issues without driving, with a private chauffeur to perform this service? Premier offers limo service in Malaga with maximum guarantees of customer satisfaction, just contact our company and we will inform you of the possible options.
The first thing we need is to know what are the needs of the user: what do you need the car rental with driver in Malaga, what is the use you are going to give the car, how many days you need it, etc.. Having all these details clear, our customer service team can explain everything we can offer in terms of limo in Malaga, giving the option that best suits you in each particular case.
Fully customized limousine rental service in Málaga
Premier offers the service of luxury car rental with private driver with the option of hiring by the hour, by the day, by the week, depending on what the consumer who comes to us is needing. Based on what you tell us, our professionals give you the answer to what you need, with maximum guarantees of quality and safety. We have experienced drivers who get in front of our limo in Malaga and make those journeys that the customer needs. 
High-end vehicles
Cars are key in a company like ours, hence we have a fleet with very exclusive, luxury cars, all high-end. Those who hire this limo rental service in the province of Malaga can find sedan, Mercedes S and V Class, as well as Lincoln and Rolls Royce. All of them meet the characteristics and hallmarks of Premier, which are: careful attention to the customer, paying attention to everything he needs and giving agile and quick response; absolute comfort thanks to enjoy our range of high class vehicles; absolute security, which is achieved thanks to the staff of highly qualified and experienced people as limo drivers in Malaga, and by the characteristics and specifications of the cars we rent in this regard. 

Request a quote
Ask us for a customized quotation with no obligation whatsoever.
Contact us at
Price of limousine rental in Malaga
We have very competitive rates that suit what we offer. The value for money is something that many users highlight Premier, as they are very competitive prices that allow you to enjoy the advantages of luxury car rental with driver in Malaga without involving an excessive and unwise disbursement. 
Pricing method
The pricing will depend on several aspects: the days you are going to need it, the hours you want to have it available, the places you are going to go, the excursions you plan to do, among others. Obviously having a Rolls Royce at the door is a different investment than renting a Mercedes, but obviously it is worth it and will depend on what the client is looking for in terms of limo rentals in Malaga, we have options for everyone.