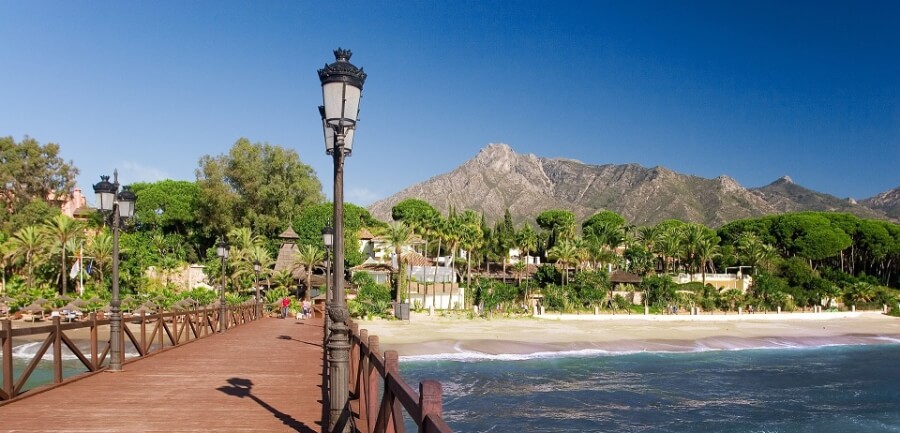 MARBELLA LIMO SERVICE
The Costa del Sol is one of the best holiday destinations to enjoy at any time of year. Premier offers a car rental with driver in the province of Malaga has become a reference and many people visiting the costasoleño coast turn to us to have the limo service in Marbella, which is the epicenter of this region so attractive for tourism.
While most users who contact us to hire limo in Marbella use them to travel and visit some other places area on vacation, there are also people who require luxury car rental with chauffeur for work. Malaga attend by professionals, for business purposes, and it is important to have an efficient and effective transfer that allows them to optimize time issues. Premier caters to both a user profile of this limo service in Marbella as the other, because our goal is always to get total satisfaction of customers who trust our company.
The procedure to have this exclusive offer Premier is simple. The first is that the person concerned contact us to arrange an appointment. It is important to know what needs, preferences at the time of selecting the vehicle, for how will require this proposal to hire private luxury vehicles with driver, how many people will use it to ensure that cars offer comfort and are comfortable for all of them, etc.
Then we prepare a budget that are conveniently easy to take into account the pricing Premier. This depends on such fundamental issues as the type of car you select and distances of shipments. Some people need to move Marbella limo in just this area and are also those who will move around the province or even other parts of Andalusia. They are very important issues for the economic valuation of the service. Finally given the price and customers approve, getting underway Premier entire machinery to provide the service has been hired.
The value for money of our service is one of the features that say about us, so that users are aware that what is offered is valued properly. To always possible doubts we invite you to contact us to answer those questions and they can enjoy the agile and comfortable Premier service, either for limo transfer in Marbella or Malaga, among others.
In hindsight we always care about knowing the opinion of those who have already trusted the company to know what details are likely always to improve. Thus we obtain the total satisfaction of those who trust in Premier, knowing what your needs are and how they may be increasingly satisfied with the work we do as a company car rental with driver in Marbella and in the province of Malaga.