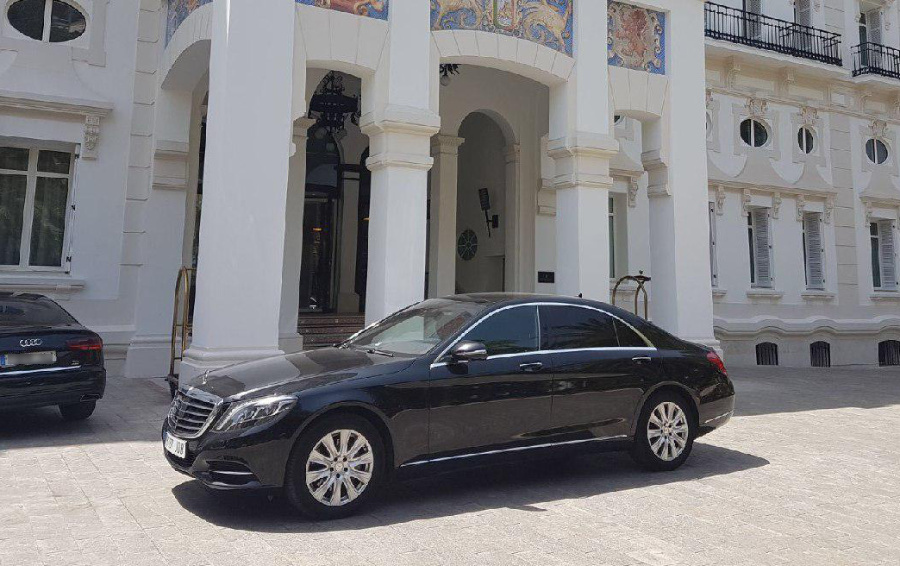 MALAGA AIRPORT LIMO SERVICE
To enjoy a limo service at Malaga airport is a comfort within reach of many people thanks to the proposal of Premier. Our company has been working in this sector since 1993 and since then we have always been committed to improving the quality of our proposals for private passenger transport.
We provide car chauffeured luxury cars in Malaga for those interested. Our fleet of vehicles is exceptional with very exclusive models of the Mercedes, Lincoln house and even Rolls Royce. The collected at Malaga airport are frequent and those who decide to hire these also choose to have a private driver for a few days, either on holiday or for work if the trip is professional, have at their disposal a car with high-end a chauffeur at your service for transfers and trips you may need.
What is the added value of Premier? The bottom line is that when we perform services at Malaga airport limo we ensure total customer satisfaction in several ways. First, always caring attention provided to them, listening to their needs and providing solutions. Furthermore, it should be noted that we have these transfers magnificent cars, luxury cars authentic the user can choose: there are vehicles of the Mercedes range, as reseñábamos, but also a unique design Rolls Royce in the world.
A key point is the maximum confidence they have in us. Those who know the company are aware that around 25 years working in this area are sufficient proof that we know what we need customers who choose to rent cars with drivers in Malaga. We offer absolute willingness, as we can call any day 24 hours, punctuality when picking up customers at the airport or in places where we indicated from this limo service at Malaga airport. Security is another hallmark of our firm, for preserving the health and status of users of Premier is the primary objective and therefore we have very safe cars and professional transport carrying a lot of time working and, thus, they have more than enough professional experience.
Premier operates not only in Malaga but also in Marbella, Fuengirola, Torremolinos, Benalmádena, Sotogrande and Gibraltar, among others. We arrived to the spanish border with Gibraltar. Please contact us when you call regarding the limo service at Malaga airport so we can give all the details in relation to this proposal. From the headquarters we have in the industrial estate Villarosa, near the Malaga airport, they are provided with all the details. It is better to know how we operate and pricing. This depends on the car that is selected for the service and use that will be given, whether to book for hours, for days or weeks.
We are a benchmark for the great value as limo at the airport in Malaga. We continue to work to go slowly improving service and we get to offer proposals for private transportation for travelers exceptional.