Home
/
What to visit in Nerja?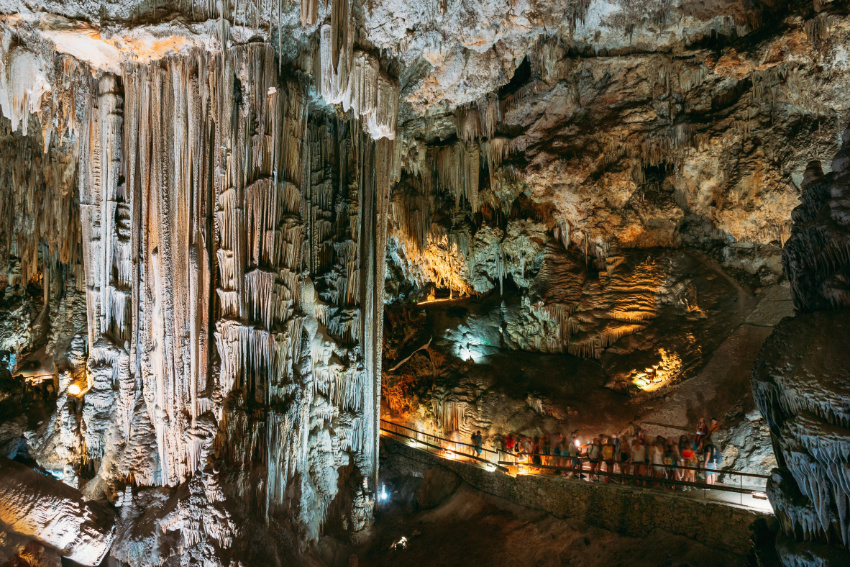 What to visit in Nerja?
Nerja is a municipality located in the province of Malaga. Since the 60s is the favorite of all the Costa del Sol tourist destination.
Nerja has a long history proven by the paintings found inside the Cave of Nerja, discovered in 1959. The paintings of seals located in the cave could be the oldest works of art rock history with 42,000 years of antiguaty.

Nerja is less than 60 kilometers from Malaga capital. From the center of Malaga only takes 45 minutes if you drive. Premier we offer the best car rental service with driver in Malaga. Contact us and one of our drivers will pick you up to where you want to transfer comfortably to Nerja.

To reach Nerja is most conveniently accessed by the Mediterranean highway, also known as A-7, which connects Málaga and its airport with the town of Nerja.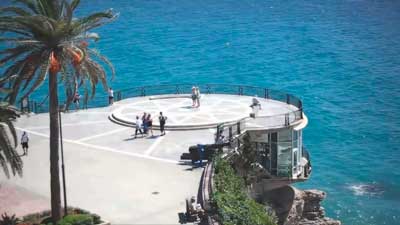 If you come to spend some days in the Costa del Sol and has come to Malaga by plane, contact Premier. We can offer the service of transfer from Malaga airport. Our attentive and very professional drivers will ensure a safe and relaxed journey.
Once you have reached Nerja can enjoy attractions such as the Cave of Nerja and Balcony of Europe.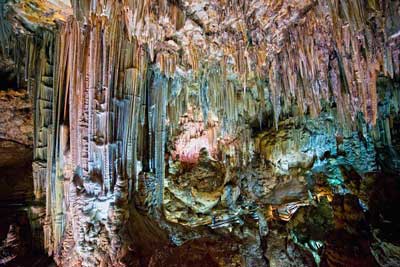 The Cave of Nerja, due to its enormous rich heritage was declared a Historic Artistic Monument on May 25, 1961 and subsequently of Cultural Interest on 25 June 1985. Furthermore, in 2006 the cave was declared of Cultural Interest category Archaeological Site.
The Cave of Nerja is located near the village of Maro. Its size, its distribution, its many and varied speleothems (stalactites, stalagmites, columns and castings), cave paintings, its archaeological sites and strata, make a geological element Kárstico relevance within the Andalusian heritage. In this archaeological site the thickest column of the world made by the fusion of a stalagmite and a stalactite, 1989 Guinness World Record stands.
 To reach the Cave of Nerja you can travel by car. Signage is very good, so you just have to keep in mind that the caves are located in Maro. You have to go by the N-340 towards Granada, and leave the car in Maro. Premier services we offer transfer from Malaga airport to the caves of Nerja and car rental with driver in Malaga. 
Today the Balcony of Europe is a must visit Nerja.
The Balcony of Europe, ancient fortress of IX century, is now a gazebo with stunning views of the Mediterranean Sea. It is located in the heart of Nerja, between the beaches of Calahonda and Hall. This place was called "Paseo de la Battery", but after an earthquake happened in 1884 that seriously affected this area, was officially appointed by King Alfonso XII as "Balcony of Europe". He is given this name because the look out to check the damage caused by the earthquake seemed as if Europe was over there and the next was Africa, hence the name "Balcony".

Request a quote
Ask us for a customized quotation with no obligation whatsoever.
Contact us at
The center of Nerja is as charming as it has all typical of the architecture of southern Spain white houses. The historic town center dates back to 1487 and is characterized by its narrow streets and white facades.
There are a variety of restaurants, cafes, hotels, bars and pizzerias.
Another place to visit is undoubtedly the Aqueduct of the Eagle. This nineteenth century aqueduct was built to carry water to the mills of the old sugar factory San Joaquín de Maro. It is composed of four floors of overlapping arches that jump the steep slope of the Coladilla Ravine. 
The beaches and cliffs of Nerja are other places that you must visit. Nerja has over 14 km of coastline. Nerja consists of 10 fantastic beaches near the town (Burriana Beach, Carabeillo Beach, Carabeo Beach, Chorrillo Beach, Calahonda beach, Caletilla Beach, El Salon Beach, Torrecilla Beach, El Chucho Beach and the Playazo Beach) and 6 other paradisiacal beaches located on the road from the outskirts of Nerja to Maro (El Cañuelo Beach, Pino Creek, Las Alberquillas Beach, Pinwheel Beach, La Caleta de Maro Beach, Maro Beach) .
If you want to visit Nerja and want us to take care us to transfer you from Malaga airport to this town in the Costa del Sol, please contact Premier. We offer the best car rental services with driver in Malaga and transfer from Malaga airport.