The environment of San Pedro de Alcantara
Home
/
The environment of San Pedro de Alcantara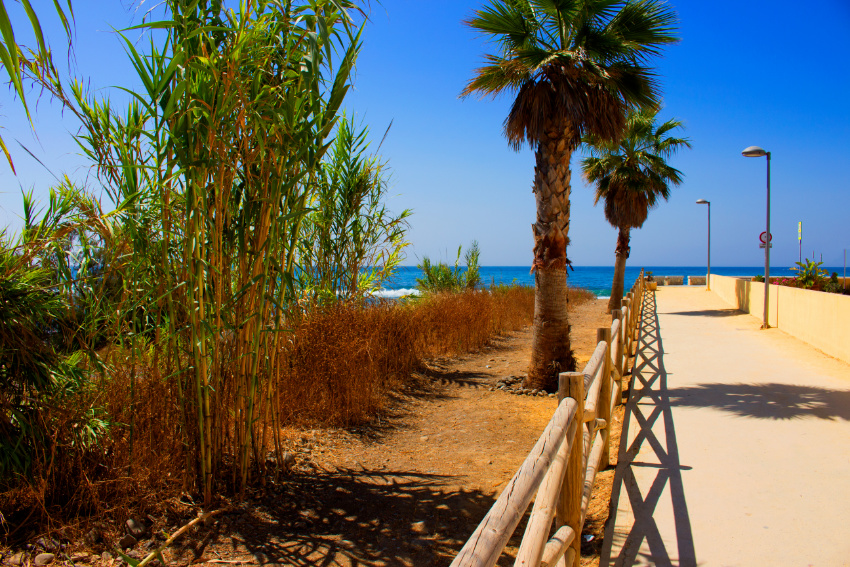 The environment of San Pedro de Alcantara
The beaches in this area are great, clean and perfect for water sports.
In the east of the leisure port and located in the town of New Andalusia, we found the  Puerto Banus beach. Blonde fine-grained sand, occupies 1,000 meters and has a high occupancy rate. It contains a large pedestrian promenade, beach bars, beach clubs and all public services monitoring and maintenance. Along this beach are the prestigious urbanization of New Andalusia and DEL DUQUE BEACH.
San Pedro de Alcantara Beach has an area of ??1,000 meters. The sand is half black and comes from regeneration. It is located in the urban core of the city.
Near the mouth of the River Guadalmina we found the beach of the same name. Extensive, with 1,600 meters and an average degree of occupation. It is very close to the Roman baths and the historic ruins of the third century. In its vicinity are luxurious and magnificent developments such as those of GUADALMINA.
Next to the exclusive areas of Rio Verde is the beach of the same name, curious composition of thick black sand. Its equipment is complete as it has since maritime rescue and first aid, as well as surveillance during the summer season.

Request a quote
Ask us for a customized quotation with no obligation whatsoever.
Contact us at
Another famous beach is the Cortijo Blanco, next to the River Guadaiza. Equipped with all the necessary services and facilities, it has a low occupancy rate and a blond sand with pebbles own area for its proximity to the river.
However, not everything is Malaga beach in this area. From the developments of the interior, as LA HEREDIA, enjoying wonderful views of the foothills of the Serrania de Ronda and the Mediterranean Sea, the Strait of Gibraltar and even the African coast. The abundance of water to these areas provide natural lakes and springs that appear in the landscape, it makes its vegetation is lush.
Transfer San Pedro de Alcántara. Limo San Pedro de Alcántara. Alquiler de coches con conductor San Pedro de Alcántara. Coches para bodas San Pedro de Alcántara. Shuttle San Pedro de Alcántara.