Interesting data from Malaga Airport
Home
/
Interesting data from Malaga Airport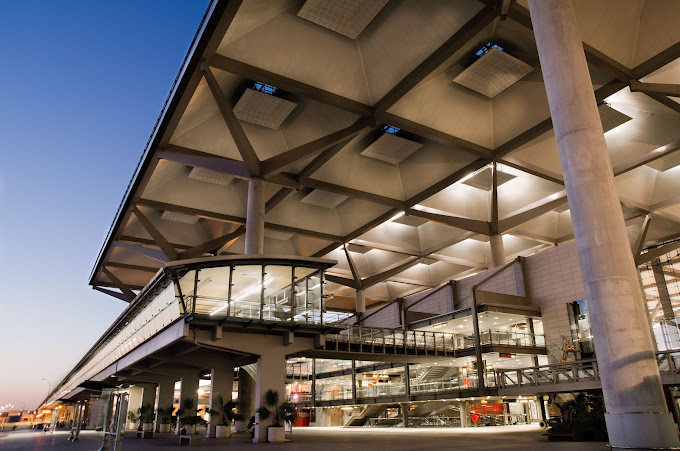 Interesting data from Malaga Airport
Malaga Airport is 8 kilometers from the capital and is well connected with the rest of the Costa del Sol and rest of Andalusia.
Road access from Malaga and other locations is done through the E-15 motorway, and the National 340, existing bus lines from the towns of Malaga and Marbella. Another possibility is accessed via the commuter train linking the cities of Malaga and Fuengirola.
The main traffic flow occurs Europe. Specifically, London and Gatwick Airport is the destination that attracts more passengers. Second, the routes linking him with Manchester, Dublin, London (Luton), Brussels and Paris (Charles De Gaulle airport).
On the Peninsula, they are especially busy Madrid, Barcelona, ??Palma de Mallorca and Melilla routes.
The traffic of passengers is dramatic: from 7,273,418 passengers in 1997, to 10,429,439 in 2002 and to 13,076,252 last year. The latest data show that during the month of August 2007, passenger traffic was 1,548,348; in September, 1,429,198; and finally, last month, 1,285,247 passengers.
Year that also occurred 127,776 takeoffs and landings, with more than 400 daily operations. In the month of August this year, there were almost 14,000 operations; in last September were 12,009; and in November 11,572 flight operations.
In 2006 5.399 tons of goods were mobilized. And they performed operations at the airport over 200 airlines.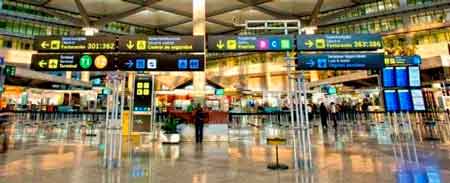 Request a quote
Ask us for a customized quotation with no obligation whatsoever.
Contact us at
Malaga Airport has a wide range of services to passengers. Including highlight the wide and varied shopping area, in which we can acquire from press, souvenirs and fashion, any sports, pharmaceutical or food item; five restaurants make more pleasant waiting for travelers; car rental offices; meeting rooms and lounges; eight are tour operators that cater to travelers upon arrival; travel agency; information points ...
Constant concern has been to provide access to the airport in general and in particular to the different services offered, people with reduced mobility. It has worked and is still working constantly on removing physical barriers in the passenger terminal, in the parking and access to the airport grounds.
Thanks to this constant commitment, passengers, users and workers with disabilities can access and function comfortably at the airport, as they have built lifts and ramps, some mechanical, to access different levels, thus avoiding the stairs; It has AENA information service and Customer Service Passenger professionals who provide support for these people, ...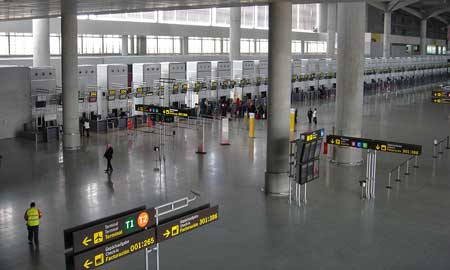 The airport management is not unaware of the great environmental impact that may occur in the enclave in which it is located, reason which has developed within the framework of a policy of environmental quality, environmental management system that can identify and evaluate each activity affects the environment in order to preserve it. This system is certified since 2003 to ISO 14001-1996
All these data support that Malaga Airport is the fourth in the Spanish airport network and the twenty-fifth in the European rankings.
Premier offers a first class service at Malaga airport transfers.
Transfer Malaga airport. Malaga Airport Limo. Car rental with driver Malaga Airport. Cars for weddings Malaga Airport. Shuttle Malaga airport.